We rooted in the iPhone LCD display and iPhone battery industry for more than a decade, our factory and production machines advance with times. Our factory now is equipped with fully automatic process machines, the high-end automation equipment and strict workshop management guaranteed our iPhone screens, iPhone battery replacements high efficiency, high quality production. The whole line automatic process includes LCD product automatic feeding, ITO terminal cleaning, COG binding, FOG binding, FPC automatic feeding and other automatic machines for iPhone battery production.
01. Fully automatic LCD feeding machine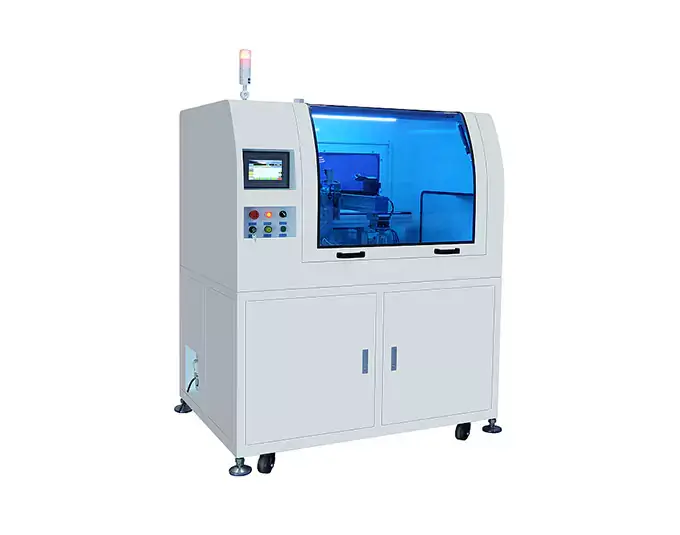 As we all know that an iPhone LCD screen consists of an upper substrate assembly, a lower substrate assembly, a liquid crystal, a drive circuit unit, a backlight module, and other accessories, this fully automatic LCD feeding machine can minimize the rate of defective products from the very process beginning, thus ensuring the quality of our iPhone LCDs.
02. Automatic LCD terminal cleaner
This automatic iPhone LCD terminal cleaning machine, which comprises a bench plate and a feeding belt line device, a feeding manipulator, a material transmission unit, a CCD image taking mechanism, a dust-free cloth cleaning mechanism, a plasma cleaning mechanism and a feeding manipulator. This LCD terminal cleaning process is a critical step in an iPhone LCD production process, no dust, more accurate and smooth touch, no dead pixel, then high quality iPhone LCD.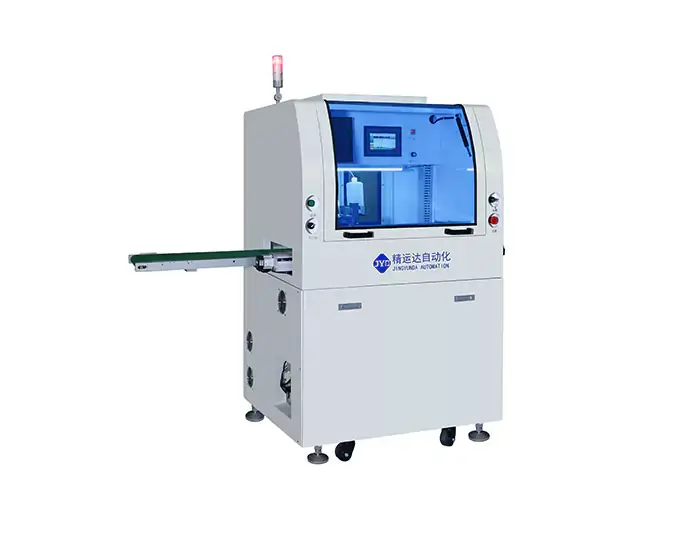 03. Fully automatic COG bonding machine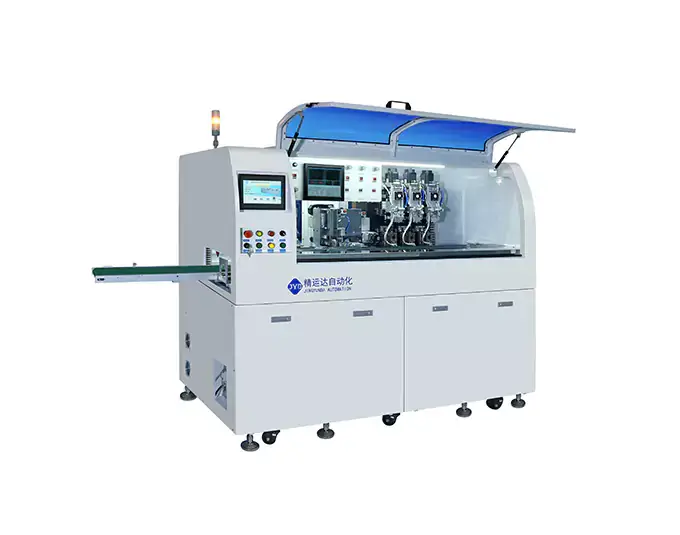 Bonding is a very important step in iPhone LCD display production. This automatic COG (chip on glass) bonding machine solves the problems of feeding by manual operation, more accurate and higher efficiency in the iPhone LCD production process. Thanks to this machhine, our COG LCDs for models like iPhone X, iPhone XR, iPhone XS, iPhone XS Max, etc. are featured with high brightness and high gamut, vivid color.
04. Fully automatic COF bonding machine
This automatic bonding machine is used for another iPhone LCD display packaging technology COF (chip on film), that's to say IC chip is bound to the flexible FPC, solves the problems of feeding by manual operation, more accurate and higher efficiency in iPhone LCD production process. COF iPhone LCD display is featured with narrow bezel, vivid color as original iPhone screen.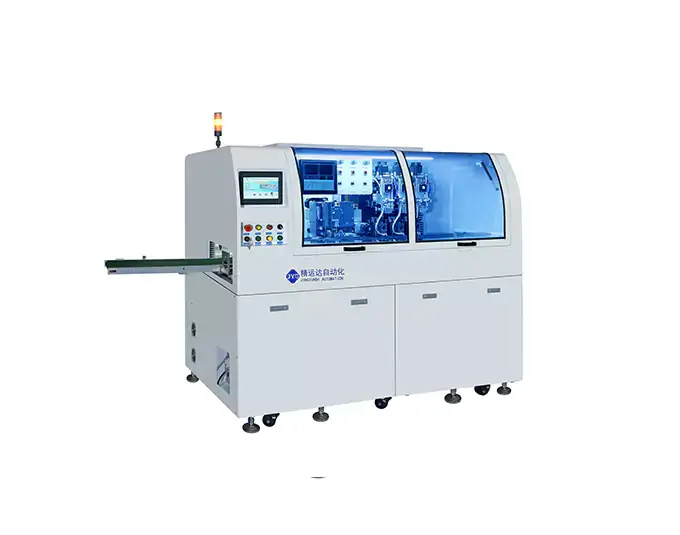 05. Intelligent special AOI inspection equipment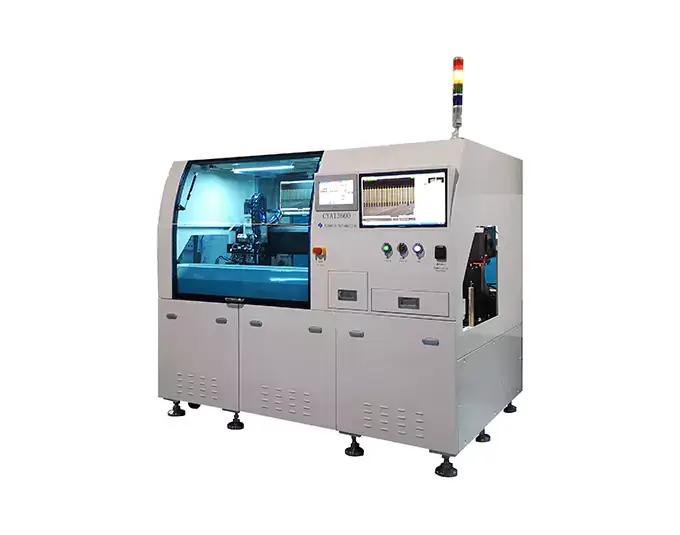 This Intelligent special AOI inspection equipment is mainly used for COG/FOG/COF particle and offset detection after local pressure. As a inspection machine in iPhone LCD production process, it features with missed detection rate ≤0.01%. Our factory adopts multiple inspection mechanism in the whole process of iPhone LCD and iPhone battery production.
06. Round hole dispensing, three edge sealing equipment
This equipment is mainly used for the edge sealing of polarizer and backlight round hole position, single photography equipment. The actuator used in the control system have the characteristics of high precision, high reliability and rapid response. Polarizer and backlight as two critical layers for an iPhone LCD, dispensing and sealing process need to be completed under precision control. Quality iPhone screens are inseparable from this automation equipment.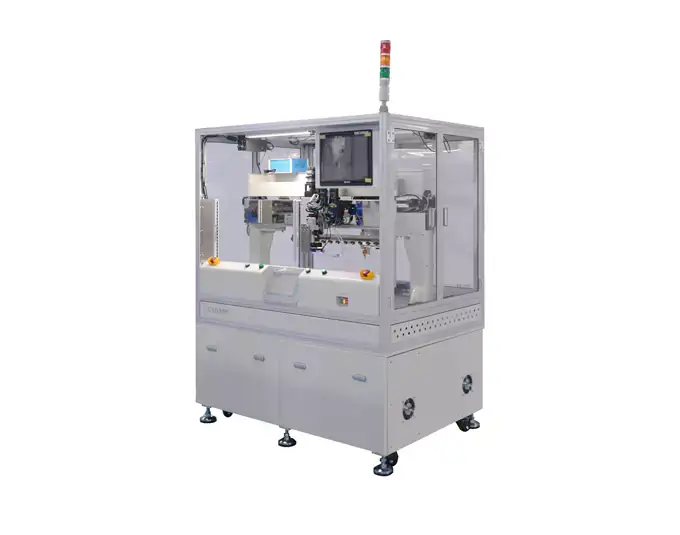 07. Automatic LCM protective glue drying machine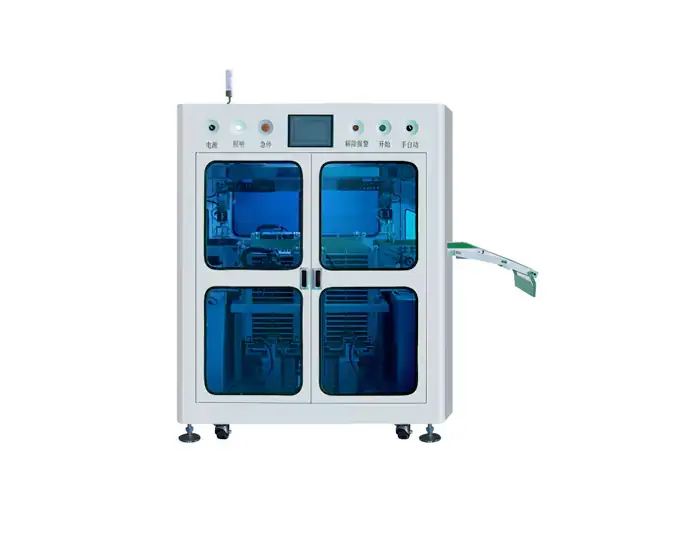 We know that every iPhone LCD is inner bonded with LCM liquid crystal display module or short for LCD Module, the LCD is a liquid crystal display device, connector, integrated circuit, PCB circuit board, backlight, structural components assembled together. Each component and layers of an iPhone screen are sealed with protective glue, then dried in this machine automatically with given time and special environment.
08. FPC chip covering film EMI automatic laminator
This machine is used for laminating iPhone LCDs' FPC automatically. It can measure the growth and shrinkage of main parts before fitting and the precision position after fitting. The laminating process directly affects the quality of iPhone LCD display.